// WELCOME TO GWADARCPECHOLDING
Your Partner in Success

GwadarCPECHolding offers a quality of work and attention to detail beyond the traditional industry standards. We are real estate professionals devoted to providing full-service real estate assistance. Client satisfaction is our #1 priority in every transaction. Our team of professionals associate offers sales, marketing and consulting services. We are specialized in finding solutions to your needs. Get in touch if you are looking to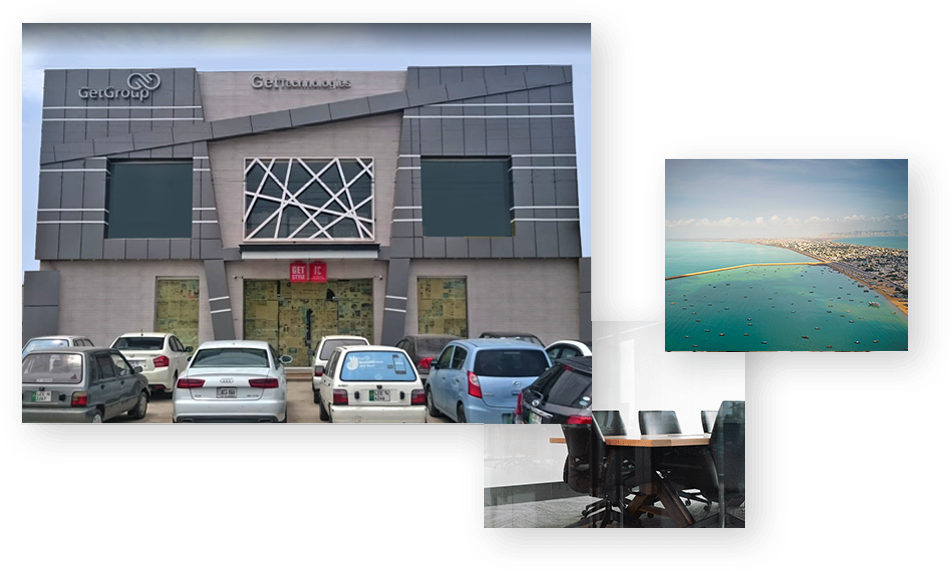 Our aim is to be the most trusted and reputed name in the market. We know this can only be achieved with honesty, hard work and being transparent with our customers. Keeping aim in mind, we only work with authorised and approved locations to ensure the investments are not only secure but profitable at the same time. So whether you are looking to invest, buy a plot or want to sell a property, get in touch for a professional and hands on approach for a satisfactory experience.
// OUR CURRENT PROJECTS
PROJECTS
FINANCE TRADE & BUSINESS AVENUE GWADAR
FTBA Gwadar promises to become the central and prominent hub for both business and residential communities. Since our allotted zone falls in the Development Phase I of the agreed development plan, our area has already undertaken infrastructure development initiatives and are on the verge of completion.
GLOBAL VILLAGE GWADAR
Global Village is situated very close to zero point on the junction of 280 ft. wide Makran coastal highway and 120 ft. wide GDA road. 120 ft. Main Boulevard in the scheme is connected by a network of 40 ft. and 50 ft. wide roads. Exclusively designed to bring quality living and profitable opportunity for our high profile
CHINA VILLAGE JINNAH AVENUE GWADAR
Offering the throbbing pulse of a vibrant and unique set business activities. Al-Asal have launched a geographically unparallelly commercial scheme i.e. China Village, Jinnah Avenue Commercial zone. It has a prime location at high rise declared commercial area of Jinnah Avenue(280 feet wide Gwadar's only high rise commercial boulevard).
CHINA VILLAGE GWADAR
China village residential/commercial project in Gwadar consisting on 100 acres locating at pishukan, (2nd largest urban area in Gwadar). China Village is also the 1st ever housing project in Gwadar where water, electricity and all other amenities are already available
Converging Investments to Prosperity
FTBA (Finance Trade and Business Avenue)
A PROMISING BRIGHT INVESTMENT OPPORTUNITY
PRIME LOCATION OF AIRPORT ROAD AND GWADAR
EXPRESSWAY IN THE HEART OF THE CITY
IDEAL LOCATION – ALL AMENITIES IN CLOSE VICINIT
Gwadar Port and other areas are linked by two vital roads; one on the West is Airport Road and other on the East is East Bay Expressway. FTBA is in close proximity to both roads which is a positive point for the investors as the area will be a valuable property in future based on its location. 

FTBA Offers
BRIGHTENING FACILITIES
Free Zone
Wide Road - Free Zone is adjoining to our project and lies in B&R.
Third party Endorsement
Gwadar Port Authority (GPA) has constructed the only Civic Centre of Gwadar in FTBA which implies that it is the central hub for commercial and business activitie
Nearest to the Port
Our area is located near the port which means easy access for business communities
Start Construction Now
FTBA is in the heart of first development phase of the new Smart Port City Masterplan. If you will buy plot in FTBA, then you can start construction immediately
---------------------------
Download Resources
// our service
Lets Us Help You With
THINKING OF BUYING?
A new home is likely to be the most important purchase you ever make. Learn about the first steps you need to take on your buying journey. Read our Buyer's Guide for help getting started, or use our mortgage calculator to find a mortgage that suits your needs.
THINKING OF SELLING?
Putting your home on the market takes careful planning, plus the help of a professional. Here's how to get started. Check out our Seller's Guide to learn about taking first steps to selling your home. Then, use our sellers guide to learn your property's market value
WHY CHOOSE OUR TEAM?
It's with countless hours of hard work and perseverance, through the ups and downs of the real estate market, that's made Our Team the TOP REALTOR of the Pakistan. Put your trust and dreams in the hand of a REALTOR who excels at achieving only the best for their NUMBER ONE priority;
// latest news from Gwadar
Gwadar Happenings
// latest news from Gwadar
Official Channel
// Drop us a line! We are here to answer your questions 24/7